Our East Coast Adventure is about to begin, and I'm super, mega, ultra excited!!!!!!

Stop 1: Sandbridge Beach with the Rice clan. My mom's side of the family has all communed at a beach house for a week ever since forever. Trips include TONS of delicious food, lots of sun (and sunburn,) splashing in the ocean/pool, crabby toes (a family favorite where we collect as many ghost crabs as we can find, draw a circle in the sand, have everyone stand in the circle, then drop all the crabs and see who can stay in the circle the longest- sounds suicidal, but we have not had a fatality yet,) long walks on the beach, all the freeze pops we can eat, Disney Channel 24/7, and lots and lots of laughs. Relaxation Station, here we come!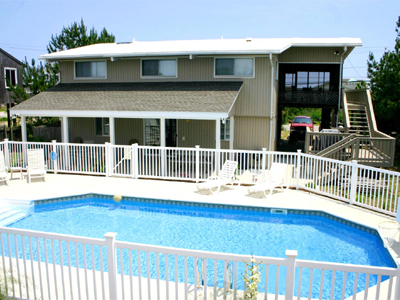 Stop 2: Land o' Lakes, Florida to visit our favorite Amy and Jeff. Bryan's never been to FL, and I've only been to D.World, so we're excited to see what else Florida has to offer! No doubt there will be plenty of adventure, lots of fun, and more delicious food. We haven't seen Jeff and Amy since January, so we're extra excited to get to spend some time with them.

Stop 3: Richmond, Virgi
nia to babysit while Mom is at Girl's Camp. It will be rough to take care of Tyler, Bethany, Katie, and Dad. I'm not sure that I'm really needed as a babysitter (especially since Katie is 19) but it was a great excuse to get to go back home! The 2 real reasons I'm going are 1) I think Beth and Ty would starve if Katie and Dad were in charge of feeding them for a whole week and 2) Some one has to take care of Luna (the puppy) and I'm probably the one who loves her the most right now because she hasn't chewed up one of my possessions in 2 months.
Unfortunately, Bryan's Stop 3 is SLC, Utah- back to work so that we can afford this wonderful trip!

Stop 4: Week 2 in Richmond (and probably a visit to Ellicott City, Maryland.) I was going to fly home when they got back from Girls Camp, but I realized that I wouldn't get to spend time with half of my family! So, I'm staying for a few more days once Mom, Jen, and Leslie get back.

I'm sure my travel itinerary is causing all of you to re-evaluate your career options. Having summer off isn't the reason I chose to teach, but it is definitely a wonderful advantage!

Adios Amigos!